I recently presented my work in PASARELA ESPAÑOLA 2018, at the wonderful venue of the Museo del Traje in Madrid. Together with my friends of the Asociación de Joyeros de Autor, I showcased a selection of my pieces under the title "Moonlight and Sunshine". This collection pays tribute to the light: the silver represents the clarity of the moonlight and the purity of the gold conjures the intensity of the sun.
Hidden Jewels in the Library
Hidden Jewels in the Library aims to show you the richness of the holdings at the Cervantes Institute of New York Library's through the eyes of artist Vanesa Albertos.
This bi-monthly project will show over the course of a year different jewelry pieces inspired in the items that you can find in our Library. At the end of the year an exhibition will showcase all the pieces and documents.
Each object has been designed and handcrafted by Vanesa Albertos exclusively for this exhibition.
Alexandria was a melting pot of Egyptian, Greek and Roman cultures...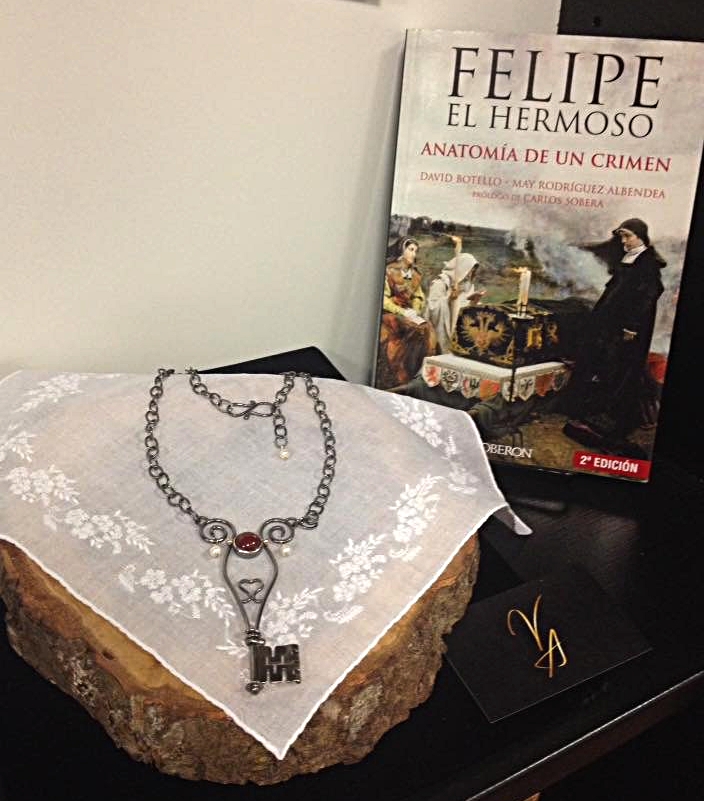 Most historians coincide in pointing to Juana as a victim of the ambitions of ...
Felix Lope de Vega Carpio was one of the most important poets and playwrights of the Spanish Golden Age and...
On June 8, 1708, the Spanish galleon "San José" was sunk by an English cannon in front of the Rosario Islands (Colombia) during the Battle of Barú...
The violet and green colors, as can be found in Burgos's country landscape, like in the silent moorlands or in the sweet bunches of grapes from the vineyards of Ribera del Duero...